The YOUTH OIL is made with blends of 23 ultra skin beneficial natural and organic botanical oils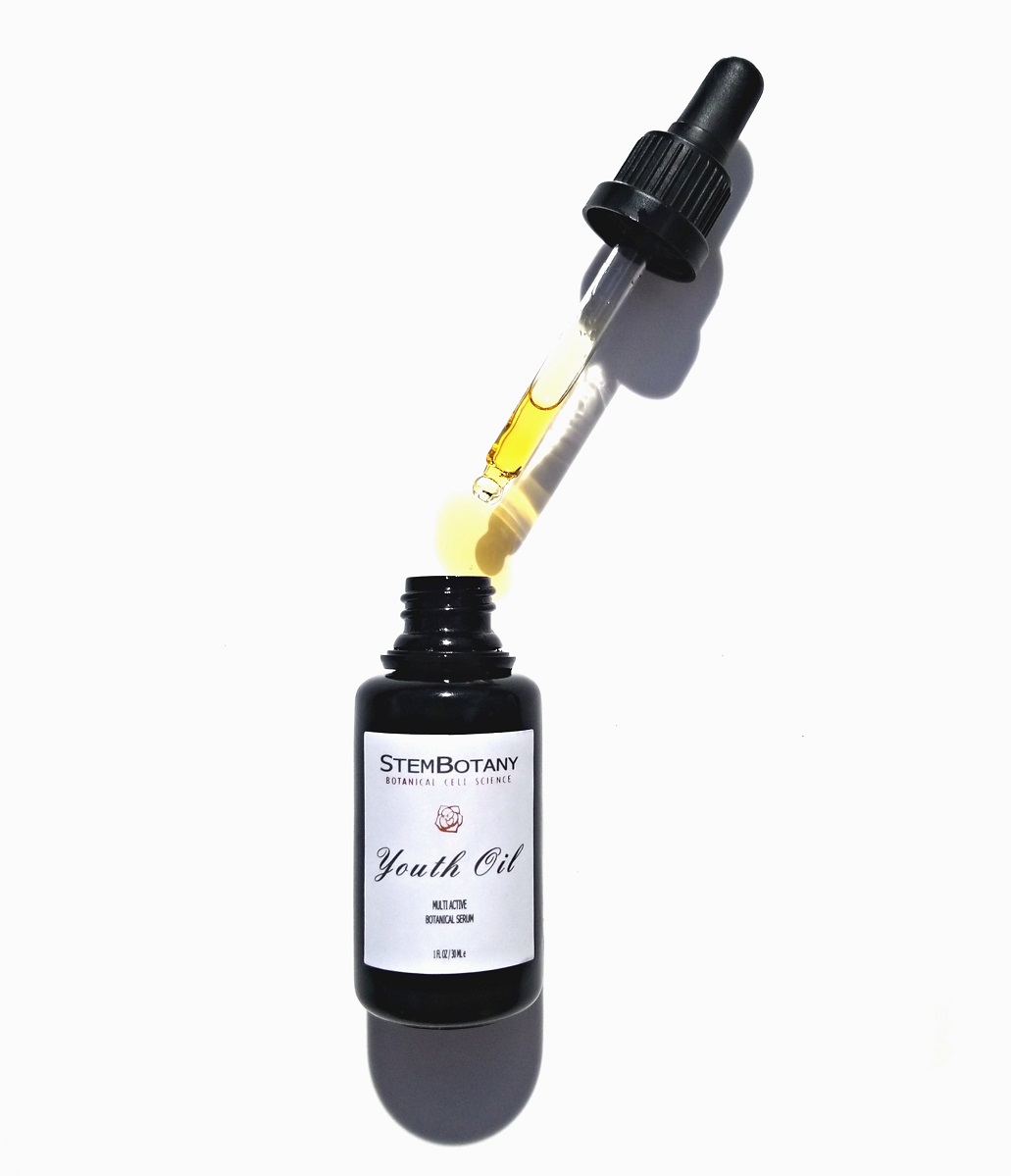 The following list of oils are blended and infused in a perfect proportion to bring the magical solution to your skin.
Youth Oil is is very good oil serum for face, blended with 23 best botanical face oils that are known to give wonders
to dry, oily and sensitive skin types.
CAMELLIA OLEIFERA SEED OIL - This magic oil from the orient has been so popular among the Japanese and Korean women for thousands of years. This oil is ultra light in touch, rich source of Polyphenols and Omega-6 Linoleic fatty acids, as well as numerous anti-aging poly-phenol antioxidants.
ROSEHIP SEED OIL - Loaded with Vitamin A, this oil promotes skin regeneration and can improve skin texture and even reduce the appearance of acne scars or stretch marks.
GRAPESEED OIL - Vitamin E in this oil works as a fat-soluble antioxidant, which helps to protect your skin cells from damaging free radicals.
HAZELNUT OIL - It's loaded with skin nourishing vitamins and essential fatty acids to protect skin against sun damage, boost collagen production, and more.
JOJOBA OIL - Jojoba oil has anti-inflammatory properties which helps to tame chaffing and chapping, reduce redness caused by drying, ease the effects of eczema and rosacea, and keep skin calm and comfortable. The Vitamin E and B-complex vitamins in the Jojoba oil help in skin repair and damage control.
SUNFLOWER SEED OIL - It is high in Omega-6 (linoleic) fatty acid and vitamin E. Omega-6 acid helps to decrease inflammation in the skin and enhances the development of new skin cells.
APRICOT SEED OIL - It contains Gamma Linoleic Acid that is absolutely useful to firm and tone your skin. This also contains Vitamin A and E to soothe and slow down the aging process.
SQUALANE - Closest to human skin cell structure, it balances oil production to keep the skin clear and healthy. Also has a powerful anti-aging properties and anti-inflammatory benefits for skin, great to slow down the aging process.
POMEGRANATE SEED OIL - The high OMEGA 5 Fatty Acid (Punicic Acid) levels in Pomegranate Seed Oil has strong anti-inflammatory and anti-aging properties by helping to fend off free radicals. It also helps unclog pores on the face to help in relieve the symptoms of acne.
SEA BUCKTHORN FRUIT OIL - It has a strong ability to stimulate tissue regeneration. Helps the skin heal with Vitamin A, C, and several different types of B vitamins.
RED RASPBERRY SEED OIL - Natural UV ray blocker with SPF 28, combats sun damage, age spots, wrinkles and photo aging. Boosts collagen and elastin for firmer skin. It's high content of Phytosterols and Ellegic Acid, are great on eczema and psoriasis
PUMPKIN SEED OIL - Rich in vitamin E, Zinc, Omega 3- and 6- fatty acids as well as antioxidants, therefore it has tremendous benefits for the skin in terms of retaining moisture, fighting free radicals and maintaining a youthful appearance.
PRICKLY PEAR SEED OIL - Contains amino acids which may help stimulate collagen production. Vitamin K in this oil helps to brighten hyper pigmentation areas such as dark spots as well as being of benefit for under-eye dark circles.
LEMON OIL - Potent acne fighter. Lemon essential oil is one of the most powerful anti-acne essential oils. It contains powerful ingredients like antioxidants, vitamin C, citric acid, etc, which fight off acne causing germs and boost collagen production, thereby reducing scarring. Known as the best anti-aging essential oil.
ROSEMARY LEAF OIL - Help protect skin cells from damage often caused by the sun and free radicals. Since rosemary has natural antiseptic properties, it's a superior disinfectant for our skin and hair. Anti-inflammatory, great for acne prone skin.
BERGAMOT PEEL OIL - It has an added property of helping to balance oily skin, it helps to unclog pores. Great in preventing infection. Great in healing scars.
TAMANU OIL - Soothe and soften the skin. Promote the formation of new tissue and healthy skin. Help with inflammatory skin conditions like dermatitis, psoriasis, and eczema. Treat acne. Help speed up the healing process.
TUMERIC OIL - Being an anti-fungal and antiseptic, it will dry out the pimples and also prevent further breakouts. Turmeric is often used in anti-marks and anti-spots creams. When used persistently, turmeric oil can fade away marks giving you a blemish-free skin.
FRANKINCENSE OIL - A natural astringent, making it an amazing anti-aging oil because it can protect and regenerate healthy skin cells. It's also used for fighting acne, preventing wrinkles, age spots, reducing large pores and tightening the skin to reduce the signs of aging.
PINK GRAPE SEED OIL - It's amazing fragrance works as mood booster, helps with headache. It reduces skin inflammation and works as a natural antibacterial agent. Prevents acne from forming.
GARDENIA OIL - Great smell alleviates mood, helps to reduce inflammatory, skin infections. Great antibacterial agent.
ROSE DAMASCA ABSOLUTE OIL - The skincare products containing this oil are purported to hydrate dry skin, clear acne, reduce signs of aging, minimize the appearance of scars, and help with conditions such as eczema and rosacea.
NEROLI FLOWER OIL - Along with its regenerative qualities on stretch marks and age spots, this oil is also antiseptic,antibacterial, anti-inflammatory and pain-relieving.This makes it useful to treat pimples and acne and reduce the redness associated with breakouts.